There is no greater sacrifice than that of those who lay down their lives in service of their country. Always do remember that Freedom is not Free & only few pay cost of war. 
A soldier dies once when he makes the supreme sacrifice for the sake of his motherland. But he dies once again, when an ungrateful Nation forgets his sacrifice.
May we never forget our Heroes who gave their all and may we remember to be grateful to their families and pray for their well-being always. Jai Hind
हे ईश्वर बस ऐसा कर की हर बड़ा भाई – छोटे भाई को अपने कंधे पर खिलाए,
ऐसा कभी न कर की बड़ा भाई – छोटे भाई को अपने कंधे पर ले कर जाए 🙏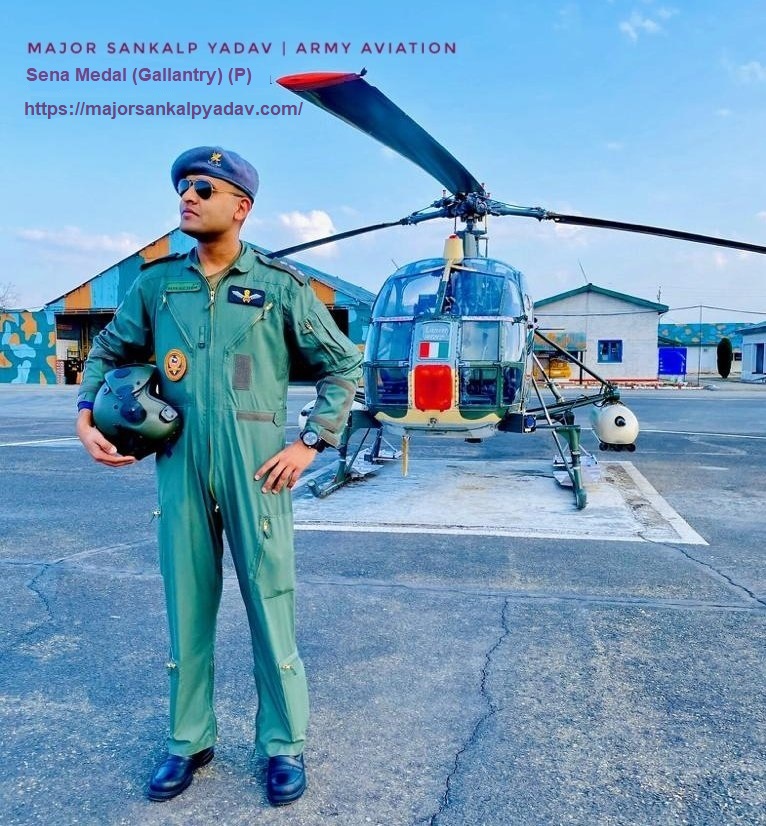 Father of Major Sankalp Yadav receiving Sena Medal from the Chief of Army Staff, General Manoj Pande.
Parents of Major Sankalp Yadav with the Defence Minister, Sh. Rajnath Singh on Army Day (15-Jan-2023) held in Bengaluru.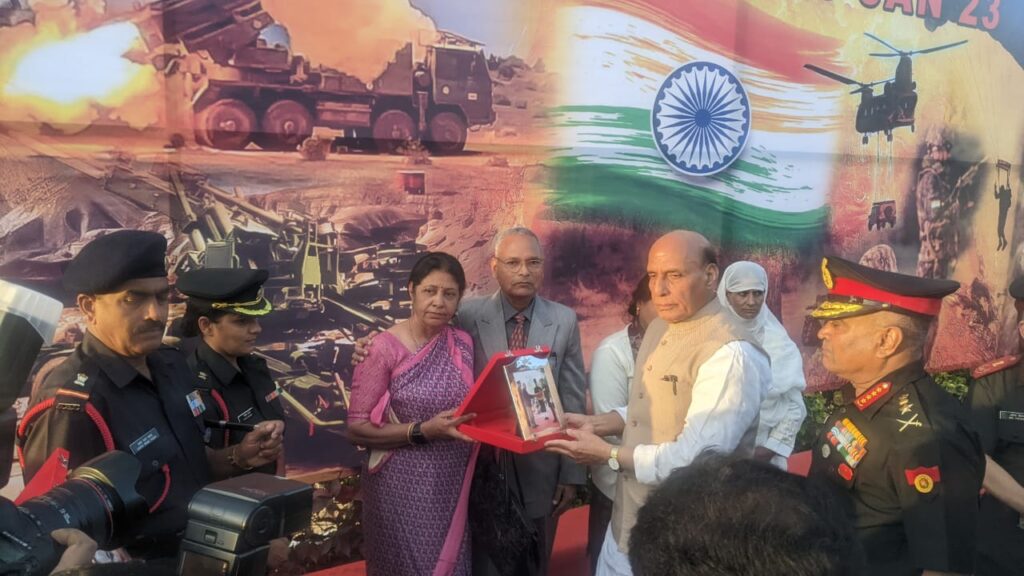 With the Chief of the Defence Staff of the Indian Armed Forces, General Anil Chauhan, defence minister Sh. Rajnath Singh & Chief of the Army Staff, General Manoj Pande.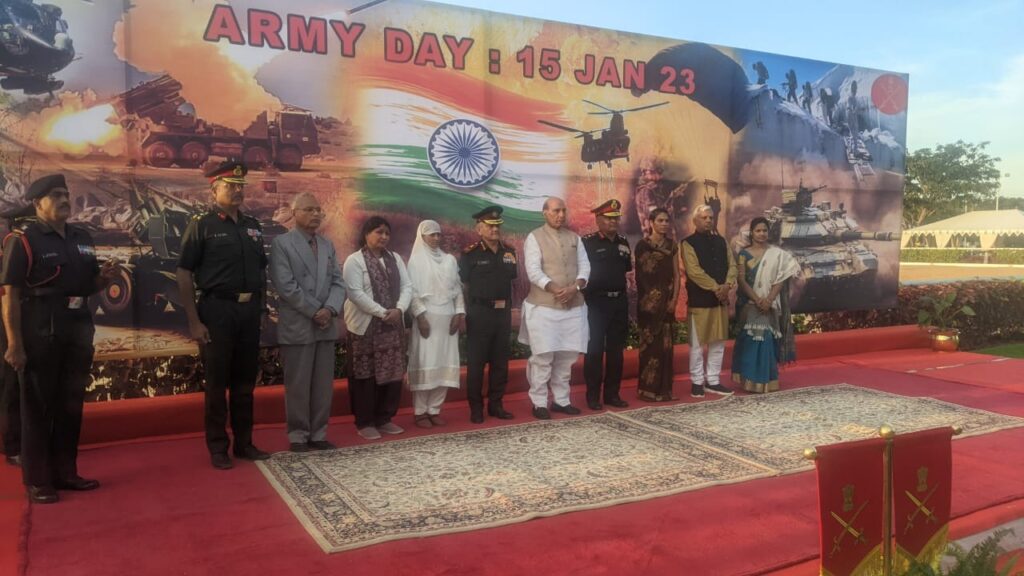 Few lines from a proud brother to his dearest brother & braveheart – Monu (as he was fondly called by friends & family members).
आजा लड़े फिर खिलौनों  के लिए
तू जीते, मैं हार जाऊँ
आजा करें फिर वही शरारतें
तू भागे, मैं मार खाऊँ
मीठी सी वो गाली तेरी सुनने को तैयार हूँ मैं ……
तेरा यार हूँ मैं 
हम्म.. 

तेरा यार हूँ मैं

तू जो रूठा तो कौन हंसेगा
तू जो छूटा तो कौन रहेगा
• No Agony, no pain shall make me cry…
Soldier was I born, soldier shall I die…
• Goodbyes are not for ever, goodbyes are not the end
They simply mean I'll miss you until we meet again…
On 11-March-2022, Major Sankalp Yadav was on a casualty evacuation mission to evacuate an ailing BSF (Border Security Force) soldier from the forward post (of chorogah), which is just 1 KM away from the Line of Control (LOC) in gurez (Bandipora) sector of Jammu & Kashmir.
It was a clear sky and he was about to land at the designated place/helipad but the aircraft (a cheetah helicopter, which he was flying as a Co-Pilot) suffered a catastrophic failure. The aviator promptly identified the emergency and exhibited indomitable valour, extreme courage and with utter disregard to personal safety, he maneuvered the crippled aircraft away from the post to avoid injuries to brethren, while successfully doing so he made the supreme sacrifice in the highest traditions of the indian army, in the line of duty.
Veer Major Sankalp Yadav attained Veergati by sacrificing his life for his Motherland.

This was the last time he was flying the Cheetah helicopter as:
• He, along with his colleague, was selected for ALH (Advanced light helicopter) course. This course was scheduled to begin from 14-March-2022 & for that he had to leave from his current unit on 12-March-2022.